Membership
This credit union exists for the benefit of its members, whether savers or borrowers. As a co-operative, our individual efforts combine for our mutual benefit. Credit unions offer members the chance to have control over their finances by making their own savings work for them.
Key Benefits of Becoming a Member
Control over your own finances.
Support and advice on regular savings.
Loan availability at relatively low rates of interest.
Security of savings through the Irish League of Credit Union's Savings Protection Scheme and the Government Deposit
Protection Guarantee Scheme.
The confidence that the credit union has no fees or transaction charges on savings or loans.
Becoming a Member
Applications for new accounts must be approved by our Membership Committee. Your application is taken by one of our staff and the application is then forwarded to the Membership Committee for consideration. The committee meets once a week to approve new applications.
ID Required
Three forms of identification are needed to open a new account, in the form of photo ID, proof of address and proof of PPS Number.
Proof of Identification (must show proof of date of birth & recent photo) may be any one of the following:
Current Valid Passport
Current Valid Driving Licence
National Identity Card
Evidence of Address (must show address where you currently live and be dated within the last 6 mths) may be any one of the following:
Official documentation issued by the Revenue Commissioners or Department of Social Protection
Local authority document, e.g. refuse collection bill, water charge bill
Account statement, e.g. bank, credit union, building society, credit card company
Utility bill, e.g. telephone (including mobile), Electric, Gas, Cable
Household or motor insurance certificate
Any of the standard ID documents from list 1 above, i.e. drivers licence (which contains a current address and is not already being used to verify name)
Official proof of PPS Number – Payslip, Social Services Card, Medical Card, Revenue letter.
If You Are Under 16
To open an account for children under 16 years we require the following:
Child
Child's Passport or Birth Certificate
Parent
Proof of name & address dated within the last 6 months as listed above
Opening a Joint Account
To open a joint account both parties must attend the office and bring in the following items:
PHOTO ID – for each person, i.e. passport, driver's licence (in date)
PROOF OF ADDRESS – dated within the last 6 months as listed above
PROOF OF PPS No. – Medical Card, Medicines Card, Payslip, Tax Letter etc.
Only one joint account per person is allowed.
Apply For Membership Online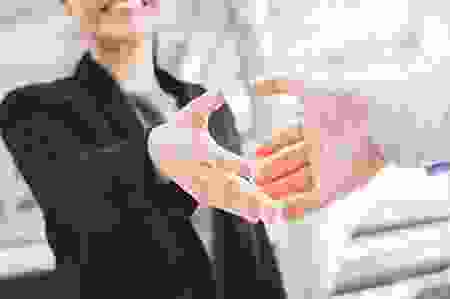 If you are unsure about your documentation, or still have other questions, we will be happy to answer any questions you may have.